Hello QHians /Dhwaniforum 
 Please join me in welcoming Perfumeheaven (Zainab) as the new MODERATOR of our QH forum :) She hails from Trinidad and Tobago and has lost her heart to the Hindi TV shows hunk--ASR and Asad

 . She brings to you the QH weekly review to spice up your weekend.

 Zainab was featured in the local newspaper on the occasion of Eid --http://www.trinidadexpress.com/woman-magazine/I-am-a-woman-in-219072581.html 


"I am a woman in Islam, I do have voice to object to what is false, unjustified and I have an opinion whether it is at home, a store, a school...anywhere. I have rights and if they are infringed upon I speak out" Zainab Ali
There is a notion that Muslim women are barred from being outspoken, expressive, and assertive but when you meet Zainab Ali you are convinced otherwise. Far from subservient and definitely no walkover, Ali gives a new face, a new energy and a new perception of the Muslim woman. 
Born into the faith, the Masters of Science UWI graduate in Agri-Food Safety and Quality Assurance clears up some of the misconceptions regarding her religion, "In Islam, as a Muslim woman I am expected to dress in manner that is respectable, which means certain attributes of the woman must be covered and what should be exposed are really the hands, the face and the feet. Many people believe that in dressing this way I am oppressed and deprived. I firmly believe that this is not so. I am not forced into the latest fashion trend or to have the latest hairstyle. In fact I am spared of the harsh environmental conditions. The most important aspect of this for me is that I am not responsible for encouraging lust."
An Agricultural Officer by profession, her demeanour and personality is diverse. A person who stands firmly in her beliefs, she is often disappointed at the ignorance and myopic perceptions of not only Trinbagonians but the World. A victim of finger pointing and name calling courtesy the 9/11 US bombings, her skin has thickened against labelling such as "Taliban" and "terrorist"-"When 9/11 occurred, people believed that all Muslims were Taliban and terrorists. Even if they didn't think like that, the labels were considered humorous so they used them anyway. For me, it just simply meant that the jab was a reflection of ignorance. I am a believer of peace, my faith promotes peace. We are peaceful people. The word, Islam means peace or submission to the will of Allah. Muslims greet each other with peace. I have learnt not to allow people to affect me with words of discrimination so I simply ignore the ignorance".
Ali is all too aware of the other taboos and misconceptions about Islam and claims that these taboos germinate because people don't know the truth and refuse to know it. She argues: "Have you ever heard or seen anything in the media where a 'Christian' man did something wrong or a 'Hindu' man did something wrong or a'Buddhist' man did something wrong? No-because it is the person that commits a crime not the faith and the same applies to Muslims. In fact, people should look at the crime rate in Islamic countries; it is not as high as other countries". 
Furthermore, she purports that there is no significant difference between the roles of a non-Muslim and a Muslim woman. "As a woman I am expected to behave in a manner that is decent and respectable and I have to be patient, honest and unbiased. I have duties to fulfil as a daughter, a wife, a sister, a friend, a student, an employee and a citizen of this country, all of which my faith guides me to be the best I can be without regret," she declares. 
A habitual reader of the Qur'an, Ali considers the holy book as a beautiful gift, and suggests that its words are soothing and breathtaking even if you do not understand the Surahs (chapters in the Qur'an). "Each Surah is unique and encapsulates a guiding message," she advises.
It is indeed amazing how the young woman so eloquently relates the doctrines of her religion and beliefs. She is on point to explain the practices laymen ignore or misunderstand. 
Are Muslims born or made? "I have been a Muslim all my life, but appreciation of the faith comes with age and wisdom," she answers 
What about the Islamic practice of a man and his entitlement to many wives? "A Muslim man is entitled to four wives, but there are conditions affiliated with this entitlement, it is not as simple as it sounds. He must be able to fulfil his duties towards each wife, equally. Which means that he has to be financially sound and has to allocate equal time with each wife. He has to be fair and just. In fact it is said in Al- Qu'ran that if a man cannot be fair and just to his wives, then he should stay with one. Looking back at history, the polygamous practice was prevalent and men would have many wives and some of them were treated unfairly. Islam did not promote polygamy it contained it and wives were given a better and equal status," Ali contends.
To conclude, now a personal question: How old are you and what are your future goals? The strong-willed and resilient Muslim woman responds with the same intrinsic confident fervour in which she addressed the other questions- "My age does not matter, it is the knowledge and wisdom I have acquired during my lifetime and how I apply them to my life that makes the difference. I do have goals, both short-term and long-term. I prefer to keep them to myself, though, because only Allah knows what he has in store for me. I pray that that the choices I make would be best for me in this life, the afterlife and in death. Alhamdulillah (All praises are for Allah). Ameen".
Hope our forum attains greater heights and popularity under her wings :) All the best Zainab!!!
Last edited by pollyanna on 2013-09-30, 14:32; edited 1 time in total

pollyanna

Channel Moderator





Posts

: 5890


Join date

: 2013-02-02


Location

: Bangalore,India



Congrats Zai 
What a superb interview

slmu

Channel Moderator





Posts

: 21953


Join date

: 2013-02-04



Congratulations zai, n welcome to QH forum as moderator
~hugs dear~
all the best, we love u
~luved reading ur insights~
Last edited by aasudi on 2013-09-27, 14:09; edited 1 time in total

A.N.Jell_Zarina

Dazzling Diamond




Posts

: 2716


Join date

: 2013-07-16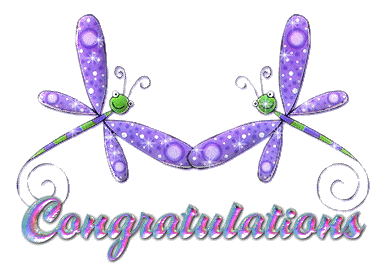 I am vry happy for you, Zai ..with your enthu, I am sure you will turn Qubool into hot and happening forum !!

Tanthya

Dazzling Diamond




Posts

: 16602


Join date

: 2013-02-04



Congrats Zainab .. great to have you on board yaara ...

--sumana13--

Master Writer





Posts

: 27532


Join date

: 2013-02-04



AWwwwww, Sniff Sniff! You all have made me feel soooooo Special! I am honoured with this and am happy to being a part of the Team.
 .....

perfumeheaven

Moderator





Posts

: 2326


Join date

: 2013-05-08


Location

: Trinidad and Tobago



Congrats Zai! :D%%: 
Welcome to the team! 
Loved reading your thoughts!

zuzana

Moderator





Posts

: 9481


Join date

: 2013-02-06


Location

: Singapore



congratulations Zai, jus imagine me dancing on a table in celebration...great interview...

sarra0

Dazzling Diamond




Posts

: 11312


Join date

: 2013-02-04



Meri dear Zai
Im so happy to see so so so happy 
We are the same 
Ha ha I too wear hijab 
And as u said I too had faced and still facing all such issues due to that but I don't mind cause for me , its for the Almighty and so im sure he will protect me from all evil 
In fact just yesterday one of my colleague called me extremist just coz I wear a hijab 
But if u ask any one in D whom I know since last one year or more,  They all will say im the most modern when it come to thoughts like u, I too want people to understand not judge a person on what he or she wears and understand us as  most modern in thoughts, faithful, religious, who acts and speaks against fascism and terrorism and who prays to Allah to punish all those who indulges in such activities in his religion's name. 
So happy for u on ur promotion 

clarissasham

Dazzling Diamond




Posts

: 2226


Join date

: 2013-02-09


Age

: 34


Location

: india



Zainaaaaab... 
 Congrats dear... Always enjoyed all your wonderful analysis .... And your unfaltering love for QH always shows through... Keep it up my lovely....
I read that article before .... There was such a beautiful picture of you. A beautiful lady inside and out... 


Shesherkobita

Dazzling Diamond




Posts

: 6421


Join date

: 2013-02-13


Location

: Pennsylvania, USA



---
Permissions in this forum:
You
cannot
reply to topics in this forum