Qubool hai - Ishqwala
Rashid was indirectly telling about his marriage to Shireen which was understood by her but ignored. Rashid tries to explain to her that love is and should be the basis of success of a marriage. But Shireen in her obstinate mind-set is of the opinion that for a marriage to succeed requires adjustments. As Rashid doesn't agree to her and accede to her demands she is angry and tries to poison the mind of her child Nikhat.  But luckily, Nikhat hasn't been much affected and has stopped Shireen from continuing to speak against Najma. This further hurts and scares her. She blames Dilshaad for all the troubles in her and her children's life. But as we all know it is Shireen who is the reason for the troubles of Dilshaad and her children's life. I wonder for how long Nikhat will not be affected by the negativity filled into her by her mom. Hope her negativity doesn't spoil life for her and for Najma. 
The contrast between Shireen-Nikhat and Dilshaad-Najma was evident in their conversation. Dilshaad was concerned about Nikhat while Shireen even after getting Rashid for herself hasn't been able to be happy and wish for happiness for Dilshaad. 
Imran-Najma conversation was good and hopefully Imran will keep his promise to be truthful and careful in future. 
Asya scene was filled with masti after a long time. Zoya is back to her room and making it messy. Asad's being hesitant to enter her room. His teasing and taunting her on being so messy. Her calling him names like 6 pack abs and jahapanah and what not once she thinks he is out of the room. His hearing it and coming in and teasing her. Her getting scared but going back to her normal mode.
Asya are eager to celebrate Diwali with each other. Zoya shares her happiness on being back with Asad. His assuring her that they tests have been over. And in all this Asad never stops taunting his Zoya about her boring him with her stupid shayaris. This makes Zoya go more eager to prove her point that she is interesting and starts her shayari.. Their romantic dance.. They were drowned in the festivities of light and were very happy as they were together after their trials. 
Precap seems to bring more tension for Dilshaad. From the looks of it there is chance that Dilshaad and Rashid may spend some time together. Hopefully they start their life afresh. 
Thank you for reading. Please do share your thoughts on the episode. I would love to read your comments. Even a TFS would mean a lot.

Maria J

Moderator





Posts

: 8584


Join date

: 2013-02-07




kala39

Beginner





Posts

: 9


Join date

: 2013-05-03



TFS... Nice post... What if rashed loses his memory and only remembers  Dilshad?

Shesherkobita

Dazzling Diamond




Posts

: 6421


Join date

: 2013-02-13


Location

: Pennsylvania, USA



kala39 wrote:TFS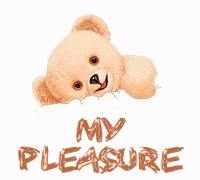 Maria J

Moderator





Posts

: 8584


Join date

: 2013-02-07



Shesherkobita wrote:TFS... Nice post... What if rashed loses his memory and only remembers  Dilshad?
  Love u Sabi for this.. I would be very very happy 

Maria J

Moderator





Posts

: 8584


Join date

: 2013-02-07



Loved your thoughts Maria .. Thanks for sharing yaara ...

--sumana13--

Master Writer





Posts

: 27532


Join date

: 2013-02-04



---
Permissions in this forum:
You
cannot
reply to topics in this forum