[You must be registered and logged in to see this link.]
This video takes us to on location of EBP
Actors are practicing their dialogues….
Shlok dragged Astha into reading room and asked where are my things and said u mean that trash(junk) I burn it all to clean this room
And shlok becomes angry says u are trash those things are my…………why do u touched them
How dare to light them…
Astha saying why r asking again and again I tell u that I burned it ,is these related to Swathi.
Shlok shouting on Astha shut up and why don't u mind own business,this is my last warning Don't mess with me and stop interfering in my life
Varad came into the room and saying leave her and Astha please go from here
What she done,why r screaming at her she doesn't know about anything about your past.
If  u are not ready to tell her truth,then leave this matter here,there is no use to dragging this.
Shlok again shouting whatever it is those r my things how dare she to touch them,I will not leave her
Varad stoped shlok lisen to me why don't understand u need to keep all these to from your life,let leave them and move forward
Shlok saying I never forget that person who was btrayed me,I keep these things because they never forget me how women are?...Dada your also fooled me on valentains day let me clear one thing I don't have belief the word love or no intrest on it and please don't do that again it's a request….and leaves the room
Varad also gets furious and says damn why don't u understand shlok….   
[You must be registered and logged in to see this link.]

Thanmai

Bronzie





Posts

: 151


Join date

: 2014-01-18


Location

: Hyderabad



Written Update

On the sets:

shlok drags Aastha to the room, which remains always locked, he is very angry. The convo:

S : where are my things ??
A : which things? Oh! Those waste. I just burned it.
Shlok holds her even more tightly
S : you are waste. Not those things.
how could u burn my things.!?
how dare are you to do so?
A : wats the need of being bold to
do so. Those were waste. Tats y .
S : those are not waste. Tats mine.
A : its just waste things. Were they related to swati
shlok holds her face angrily, and yells tat those are his belongings and y did she do so.. And says its a final warning stay with ur job. Don't interfere.

Now varad enters and try to control shlok. He asks Aastha to leave. Aastha leaves the room

VARAD :: Aastha is not aware of your
past. And y do u care for these things. Do u have the courage to tel Wat do u have in this room .

shlok is in no mood to listen. Just again moves to get Aastha..VARAD stops him and again says
VARAD ;: its good she burnt those.
you have moved forward in your life. Those were ur past and it has nothing to relate with you now.

SHLOK : my life is still at the same place..I can't forget a person u have betrayed me . Do u want to know y do I keep those things still with me ???

VARAD stands silent. (candy too wants to know.)
SHLOK : because those things will always remind me tat girls will be so..
now he tells to VARAD tat Wat u did on V day was not fair. Remember I don't trust love..
he leaves angrily. VARAD stands alone speaks himself tat y shlok is unable to understand things . He throws something from the table . He too leaves the room .

candy

Dazzling Diamond




Posts

: 9811


Join date

: 2014-01-17




candy

Dazzling Diamond




Posts

: 9811


Join date

: 2014-01-17



Hugs to Thanmai and Candy for your team work my dear friends .. thats the way to go !!...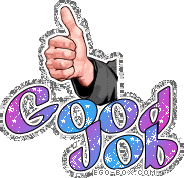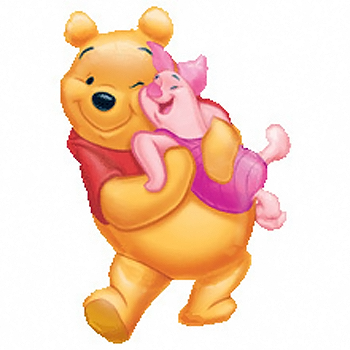 Last edited by --sumana13-- on 2014-02-15, 17:11; edited 1 time in total

--sumana13--

Master Writer





Posts

: 27532


Join date

: 2013-02-04



Thank u candy again wonderful written update

Thanmai

Bronzie





Posts

: 151


Join date

: 2014-01-18


Location

: Hyderabad



Thanks thanmani. And jaya your wu is like " yen vali thanee vale' ( Rajni style). Liked your way of wu.

freakydoll

Shining Silver





Posts

: 426


Join date

: 2013-09-28



Thanks tanu . I dint notice yours dear. I just clicked the video since I saw ur name..
and tat was a nice update tanu.
I was in a hurry so did like a convo. But u have done good yaar

candy

Dazzling Diamond




Posts

: 9811


Join date

: 2014-01-17



Thanks shylu . And why are you not reading my posts in RR. It will be titled mind voice..
do give a look. Am sure u ll have good time laughing

candy

Dazzling Diamond




Posts

: 9811


Join date

: 2014-01-17



yes manu . Myself and tanu share a good team here..
hugs back dear

candy

Dazzling Diamond




Posts

: 9811


Join date

: 2014-01-17



Jaya I didn't notice that in rr. Ready to read :)

freakydoll

Shining Silver





Posts

: 426


Join date

: 2013-09-28



---
Permissions in this forum:
You
cannot
reply to topics in this forum