hey guys i found some new pics....and i would love it if u guys temme which scene it is.... so here they are!!!
1)
2)
3)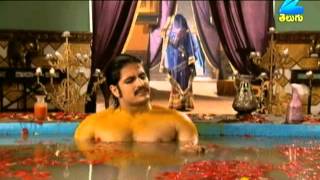 4)
5)
6)
7)
8)
9)
10)
11)
12)

aishakapoor

Shining Silver





Posts

: 318


Join date

: 2014-03-23


Age

: 26



me first
1. ja on his birthday, looking for ruks gift through the clues she gave, goes to jo due to rahim's mistakenly given clue of tulsi plant, thinking she has the next clue
2 during harem elections, jalal giving the culprit, who put kanha moortis in servant's room, a chance to speak up (and defending Jo)
3 newly married akdha, jo's parents come to visit and jo tries to strike a deal with a bathing jalal that he won't tell them the truth of their marriage (he asks her to give him a bath

Jiggy

Dazzling Diamond




Posts

: 1751


Join date

: 2013-12-21


Location

: New Delhi



4. after moorti kaand, ja finds jo alone in the garden. he tells her about his respect for all religions. romantic scene
5. jalal eavesdrops on jo's conversation with motibai, where she describes the dream she had of him when she was unconscious due to bens poison
6. i'm guessing, this is of her asking for his intervention in riksaar-aziza-mazhar case ?? not sure
7. ben track, after the surprise meena bazaar. jalal grumpy about jo's gift of paalna and jo trying to give him prasaad
Last edited by Jiggy on 2014-04-22, 14:39; edited 1 time in total

Jiggy

Dazzling Diamond




Posts

: 1751


Join date

: 2013-12-21


Location

: New Delhi



8. jalal asking jo about shivani's marriage to mirza hakim. if she's willing to marry and all tha boring stuff...
9. jalal furious at sujanpur king's demand for ratanpur fort and calling mughals (sharifuddin) liars for not upholdng their promises
10. MA's crocodile tears when jo accuses her of ruks miscarriage
11. AK informing jalal that people died due to drinking water from well poisoned by snakes
12. fake preg,salima and jalal find letter left by hakim sahiba before her death, she identifies BB's bangles
Last edited by Jiggy on 2014-04-22, 14:51; edited 1 time in total

Jiggy

Dazzling Diamond




Posts

: 1751


Join date

: 2013-12-21


Location

: New Delhi



Will continue from Jiggy's post.

4 - Jodha Jalal interation in angoori bhag after krishna murthi issue.

5- Jalal secretly listening to Jodha talking about his behaviour after pardoning Bakshi Banu. 

6- Jodha asking Jalal to interfere in Mazhar-Aziza issue and saying that it's his duty towards his praja.

7- Jalal angry with Jodha for giving palna at Meena bazar.

8- Jalal asking Jodha about Shivani's marriage and his wish for the nikhaa to be performed with mughal traditions

9- Jalal getting angry with Sujanpur's maharaja Ratan Singh when he blames Shareefuddin for treachery.

10 - Jalal getting emotional when Jodha accuses maham for killing Jalal's unborn child.

11 - Jalal enquiring Adka and Adham about the poisoned well infront of Jodha

12- Salima Begum reading the letter written by Hakim Sahiba before her death about the women who is giving the aark to Jodha

Priya.n

Beginner





Posts

: 47


Join date

: 2014-04-03



1. Jalal's birthday
.  Gets to jo after Rahim confuses him with Tulsi ka ped.
2.Murthi issue when he screams at orange begum and green begum
3.Ah! The hamamkana scene. Where she comes with a request and he gets her to give him a bath
4.Angoori bagh. Where he talks of religious tolerance
5. Post vishpan jalal enters as jo tells moti about her dream in which jalal was ziddi
6. When she advices him not to accept imtiaz challenge ( the wrestler) or asks him to interfere in mazhar aziza ruksana issue. Not sure.
7.post meena bazaar in which he is angry about paalna issue and he talks about nazariya
8.mirza hakim shivaani wedding talks in which she says mh aapse achche hain ( bad girl)
9.BAASSSS....Sukanya wedding fort issue
10. Ruqs mc. When jo blames badi ammi and jalal supports her
11.when jalal inquires about the poisonous well and ak says there were snakes in it
12. Hakima's letter in fp track

sandhya

Glittering Gold





Posts

: 787


Join date

: 2013-11-07



ohhhh........gosh....aisha so many pics...loving it 
1)jalal gets lost in jos beauty 
 ...while looking for ruks gift
2)jalal assuring evryone that he knows nd will find the actual clprit in keeping the murthies in dasi rooms...
3)jalal forcing jo to give him a bath
4)jalal explaining jodha that he respects all religion....jas 1st bashan due to the influence of bashan kunwari...
5)ja entering jos hojra when she unknowingly conveys her dream of jalal pleading....her not to go away... 
6)oops...dont know..
7)how can i forget this....this is the cutest scene of jo-ja....jodha tries to know why jalal is angry... 
8)donno....
9)ratangarh fort....sukanya wedding track...ohhh miss this jalal a lot now... 
10)jalal blindly trusts maham when jodha accuses her for ruks mc
11)adham lies abt the poison in the well due to ben...and jo gets proved to b wrong once again..
12)salima begum reading hakim saibas secret letter regarding the culprit...of fake preg of jo...

radharockzz

Newbie





Posts

: 77


Join date

: 2014-04-06


Age

: 19


Location

: ernakulam,kerala



---
Permissions in this forum:
You
cannot
reply to topics in this forum