HUMSAFARS:OCT.27th 2014:THE CHESS TOURNAMENT STRATEGY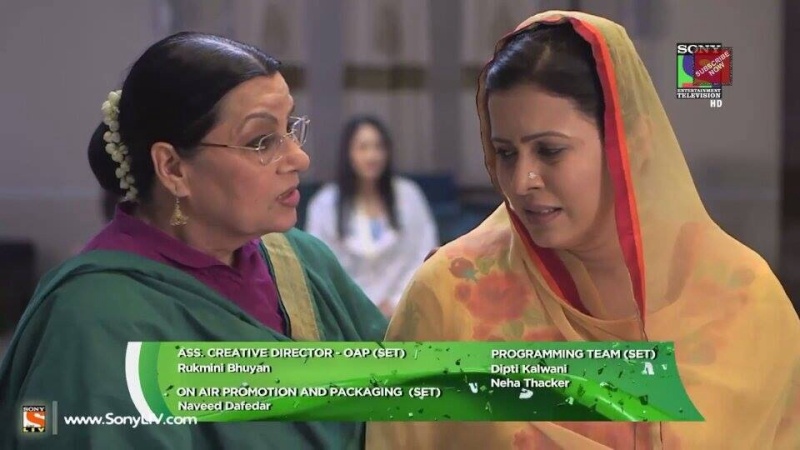 Was I looking for development on the Saahir-Arzoo front?Yes,I was ..but what  got was far beyond my expectations.
There were many unraveling strings in relationship.It was what one would call a brain-tangler episode!The pawn soldiers carefully displaying their positions.Which ones would compromise the front guard to allow access to the King and Queen.Which opposing pawns were moving in and which ones were leading the attack.

Much was confusing.But I think the purpose to raise the viewers curiosity was achieved.Take the start of the episode.Some of us saw Arzoo's family sitting helplessly around the room.I saw Zara showing her selfish streak.That one...she's going to be a thorn in Arzoo's side for life.Everytime Zara opens her mouth,it's only for something regarding her own wants and desires.Yet again,she expresses the lost opportunity to see Mumbai and be part of the Big city.There was no concern about Arzoo and her goals.There was no compassion for her night in jail.there was no reflection on her family being insulted by Kurti Aapa and Anam.No!There was none of that!Like someone saying...Oh,that's terrible...and moving on with their day!Myraa sat next to Arzoo,shaking her head mildly...sort of an asset in the making.Myraa isn't fully in charge of her own decisions yet.She's young but has feelings for her family.We will have to wait to see her develop.

The elders of the family,Nausheen and her mother in law,they are in a huge quandary!Yes Nausheen made a decision for all of them.True,any self respecting human would not stand for insults of their children and their family.But if the self respecting person,has no roof over their heads..it becomes a very difficult thing to follow through with such an action.Ok,so she said that they were to leave for Lucknow..but a relevant thought by Dadi..where would they go?Arzoo was not aware of the loss of their home.They had worked so hard to keep this from Arzoo and now all would be out in the open.So,what were they going to do?Nausheen revealed her proud emotional and philosophical self.Yes,to her,her pride is above all hardships..Live life with your head held high!
It all sounds amazing..but in the blazing heat of the sun..the sky won't provide shade..you are at the mercy of the clouds.One needs to find a tree...the branches and leaves of which provide a shelter.And they do need a tree..self respect and independence may not be enough.As they look over at Arzoo..she's in her own thoughtsThoughts of how she had shamed her mentor..Alvira.One who had shown faith in her skill and talent,one who had given her chance to step towards her dreams.Arzoo's embarrassment and disappointment in herself was appropriate.She wishes she could have a chance..a chance to make it right for the prestigious Saiyaara.All of them in their own cloud of helplessness and despair.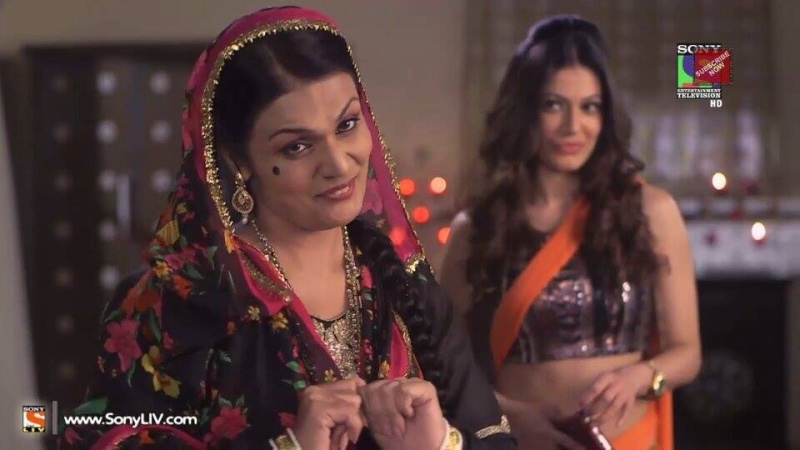 Of there are those who are delighted. Reveling in the defeat of Alvira and Arzoo,the odd couple,Kurti and Anam,celebrate their victory over the circumstances.

"Chaal agar sahi ho,toh pyaada bhi begum ko maath de sakta hai!!"
Just an ordinary pawn can defeat the queen...a chess analogy!Its definitely a game of chess..We will know the key pieces as the game unfolds.

Well pointed out by Kurti Aapa.She seems a veteran player in the politics of life..remember..do not be distracted by those rabbit teeth!!A strong pawn ..not to be overlooked.One that could change the course of the game.One to be watched out for.One that will just not be tossed out of the game.For if she is tossed aside she will not let the other pieces stay put on the board.oh yes,she will make sure she takes everyone down with her!The question in my mind about her is..Does she really care about Saahir's well being or is she just relishing in her power over him?Or a little bit of both?She watches in glee as Anam is planning the grand departure of Arzoo and company!Her point is valid..

"Maine Resham se taat ka paibandh nikaal ke fheink diya hai!"
"I have removed the blot from the silk!"

She thinks so..that she's rid of the stain..the Dhabba..on the silk!The one that stained their reputation..the blot on their name!

"Cheenti KE parr nikal aaye ,toh woh suraj ko choone ki koshish kar rahi thi!!
Par bhool gayi thi,ki suraj ki aanch mein usske par pighal bhi sakte hain!"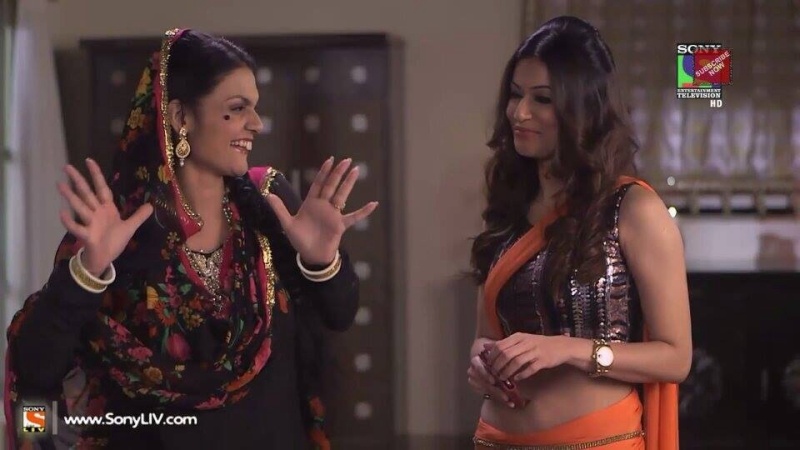 Anam's comparison of Arzoo to a tiny ant..is highly amusing.I thought all at once..but an ant has no wings!Then thought it meant that the ant was trying to be what it isn't and hurting herself in the challenges life throws at her.Shes trying to reach for the sky but getting burnt.So,that much is true.But Arzoo hasn't even started and Anam will really be the one challenged as time goes on..but for now she sits comfily in that chair next to the throne..that gives her the false sense of achievement and security that she's untouchable.She will learn eventually.But of what has been shown of Anam,she is hard working but with the purpose of gaining position and power and seems to use every underhanded scheme to achieve this.Maybe that's why Saahir hasn't jumped to put her in the VP spot.But watch out Anam..this CHEENTI will be the elephant in your room at a later time..we will just have to wait for it.

Alvira's desperation is quite obvious.She pleads with Nausheen only to be met with deaf ears.I did not really like her going to Arzoo to put daughter against mothers decision.It showed her cunning side.Yes,we are shown that she cares for her friend who helped her years ago.Her playing on Arzoo's emotions and hopes.But what she does not know is the stuff Arzoo is made of.The strong sense of gratitude and pride at her mother's journey is above all.She attributes her capability and strengths to her mothers upbringing.Arzoo is who she is because her mother taught her all she knows and that stands above everything.Even her own dreams and hopes.She absolutely believes that Nausheen can never make a wrong decision and her strong faith allows her sacrifice her desires for her mother.Alvira still persisted showing Arzoo the bleak future if she were to leave Mumbai but Arzoo being Honest Abe,truthfully admits it hurts to leave and she really would want to continue here but not at the cost of hurting her mother.Nausheens pride and love on her daughters answers was visible.Alvira looked like she was slowly sinking in QuickSand!She takes her last potshot..would you take the same decision if you were your mom?Arzoo looked like she thought about it for a minute.Arzoo's biggest dream was to keep her mom happy!And if that meant returning to Lucknow then so be it!

This exchange brought a smile to my face.I liked this about Arzoo.She does not pretend to be saintly yet displays the understanding of circumstances.She did not refute the facts..her wanting to stay in Saiyaara..she readily agreed that was what she wanted.It shows she a honest with her own self and others.Shes not trying to fool anybody..least of all her own self.Thank God!Allah knows we have seen many a good woman bury her true inner voices and only echo what another person says or feels.This is not Arzoo!And I hope they will keep her that way!

The bugles sounded as the media showed up outside the Outhouse.Arzoo,full of guilt decides to clear the air for the Media and attempt helping the situation.As Arzoo introduces herself to the reporters..there's a line between being honest and being naive..this was naive.But Saahir wouldn't let that happen of course.He wasn't going to let a ordinary intern who he didn't consider worth hiring,talk to the media about Saiyaara.He was going to stop her.Her explanation of wanting to present the truth was pushed aside by Saahir.He didn't want to have this discussion in front of cameras.His no comments was enough to quiet the reporters.And his "CHALO YAHAN SE" was enough to get Arzoo to follow him.There occured what showed the immense worldly sensibility of Saahir Chaudhary and the immense unworldly naivety of Arzoo Khan.He sincerely thought her only purpose was to create drama in front of the camera but her honest face and eyes..they are hard to ignore for Saahir!He listens to her yet again explain about how she was just trying to present the truth to correct the damage done to Saiyaara.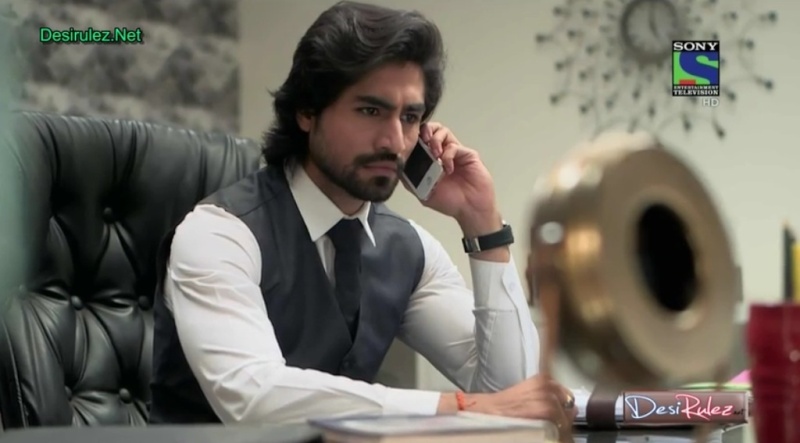 The question he asked that I appreciated was..DO YOU THINK THE WORLD CARES ABOUT THE TRUTH?!It stopped Arzoo for a second or two to reflect on the wisdom of those words!The world just wanted sensationalism!So true that!Arzoo's Dadi had said..not to accept folks at face value...and here Saahir was reinforcing the same..albeit in a different manner.The investors were feeling uneasy.A call informs Saahir of the upheaval.He is accused of being to lax with his employees.Hes not shaken but merely accepts the facts.His claim of it not bothering him shows the amount of mental strength on Saahirs part.He must've weathered many a storm.He says he can't change what has already happened.But some important deal seems to hang in the balance..AND THAT DEFINITELY BOTHERS HIM!

On his return home,things aren't any smoother.He's disturbed by the tears of his mother Alvira.I loved how he came to sit next to her.She shares her pain with the fact of how she had brought Arzoo here with such hope.She had with full rights asked Nausheen for Arzoo.Nausheen had trusted her with her precious Arzoo.Alvira feels defeated.I believe this is important to Alvira.Not sure yet wh hut important it is!Saahir tries to pacify her with stating how things happen for the better.But Alvira doesn't see where it could be better when a mother has tears in her eyes and is taking her daughter back home.How could things be better if a young girl was carrying the burden of defamation on her shoulders?Furthermore,a friend could not fulfill a promise to her friend.Then how could things be better?

There was some interesting comments by Alvira about Arzoo.Most interestingly,why did Alvira tell Saahir that Arzoo is not an ordinary girl?She also understood that Saahir cannot see this presently.But she knows,one day he will.Why was Arzoo not ordinary?Isnt she just a friends daughter?But Alvira throws in the repeated facts about how Nausheen had really helped her a lot!This has come up several times..I'm sure we are all curious to know how.Alvira says how she has lost the one chance she had to repay her friend and now she had lost it!Saahir listened to her very quietly and was a little taken aback at some of what his mother said..but he really could understand the point about the friend helping friend angle.We see Saahir in another light...he could never see his mother cry.His voice was all choked up..as he promised his mom that he would fix everything.

His walk toward that very purpose was interrupted.Hello,Kurti Aapa!She can't hold back her joy at the expected departure of Arzoo and her family.Not the thing Saahir wanted to hear at this very moment.For once,Saahir totally ignored the information and walked off!Much to the surprise of his beloved Aapa!And to the extreme delight of viewers!He walks in to see Nausheen packing.Their first face to face direct conversation.I totally  loved this moment!

Unsure of how to start a conversation,Saahir greets her with Hello!She is surprised to see him but regains her composure and greets him back.Both their body language tells of the discomfort they both felt.Shifting to look elsewhere,Saahir's eyes fall upon a photograph..Arzoo and her family.Sort of a slight smile and some peace settles on his face.But then he switches back to his business face.Nausheen is very saddened by the burden of her decision.That looked very obvious.She shocks the usually stoic Saahir.She asks about her friend Alvira..and asks Saahir to thank her for all that she's done for them.It gives a glimpse into the forgiving side of Nausheen..almost too forgiving.It explains her temperament towards her ex husband Sarfaraz too.She doesn't think it's all over as he left her..because fact is he's still the father of her daughters.Similarly,it's not all over between her and Alvira..because there's still a connection.Seeing the open door,Saahir takes the oppurtunity to ask her about their friendship.Nausheen fondly agrees they are really old friends.Saahir being an ept player at closing the deal,swoops in to pin the nail on the wall.How could she then snatch the oppurtunity from her friend he asked..Alvira had finally gotten a chance to repay the great help she had received from Nausheen through her tough times.He asks her not to punish his mother for his  lack of skill in handling matters.He takes the blame on his shoulders.He pleads with her to stay back and not punish her friend.Nausheen is moved by his words.Reaches out to his shoulder and places her hand lovingly...a moment I think that established a relationship pattern for Saahir and Nausheen.It was beautiful.Just a nod of agreement from Nausheen,and yet again Saahir chaudhary had won another battle with life!BUT NOW,HE WAS ABOUT TO LOSE ONE....

Gosh,thinking back..I could have made several separate posts on many of these moments..but chose to combine them all.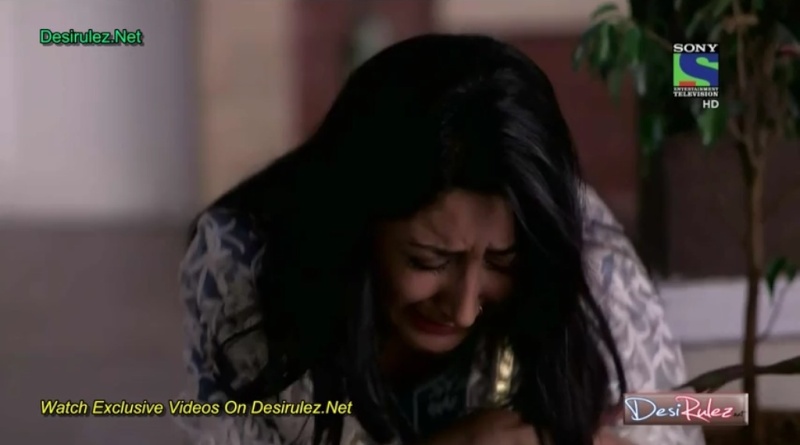 Another moment of brilliance...scene change to Arzoo in the courtyard,sitting on the
Porch.She had damaged reputation,she had lost her chance at fulfilling her dreams.She would have to start from scratch again..quitting was not an option.She had to find a way to fulfill her dreams.She would however have to look hard to find another way.Her disappointment,her pain,her shame at having to face her family as she was in jail,her being the reason for shame on Saiyaara..too much..it was all too much!Everything just sank in and hit her together!Her body weak from attack gave up and she shook with sobs.Her entire frame quivering from the deep silent screams..her cries that she silenced but could not control.Her tears fell,her body was evidence of how much she had been hurt...and with the burden of it all..her head fell into her lap and her arms wrapped them selves around her!They provided the comfort she sought..she was alone and could not share her weakened state,for she had to be strong..really strong for the rest of loved ones..so as they wouldn't break down with her!If she let loose her grief..her mother wouldn't be able to forgive herself for this decision.Her grandmother would not be able to bear her sadness and ask Nausheen to give in.That she did not want..she did not want herself to be the one to cause regret in her mothers heart!But what could she do..with all this pain?!It had to release..and it did!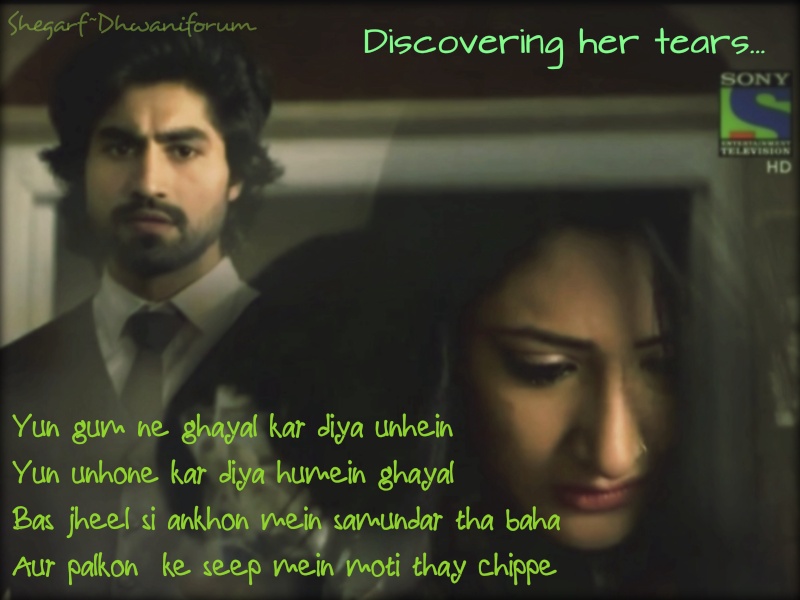 As she collapsed in the corner,sobbing her heart out...footsteps behind her announced the approach of someone.She was alerted...But not before he caught her shaking with tears..he had seen how broken she was!She stopped as he looked on...sensed who it could be..She turned around to look..and there he stood.Saahir Azim Chaudhary!She wasn't going to let him see her cry!No way!She wasn't going to let him see her defeated!She wiped her tears,but could not hide them..he had also seen her wiping her tears!But as they looked at one another,almost talking in silence,somehow expressing her grief and his concern..but very silently!As if unable to stop itself..a lone tear trickled out of her right eye as she looked at him.A rebel tear,one that betrayed her strong exterior..one that let him inside her head despite her best efforts to conceal her feelings!As that tear travelled slowly down her cheek,his fingers curled into a fist,piercing his own palm as if to stop himself from feeling her pain.Something in their eyes,passed a message..that I was trying to not read too much into.After all,both of them were still very much strangers!Still as the stranger walked towards her,she looked on.He stopped for a second right in front of her and took in her face.She was puzzled with what he was about.He walked away loosening his necktie,the emotions suffocating him.Her tears affected him...he shook his head as if to release his stress.He was affected..somehow..She watched him as he did that..and stayed there...she couldn't understand it..she wasn't in that place!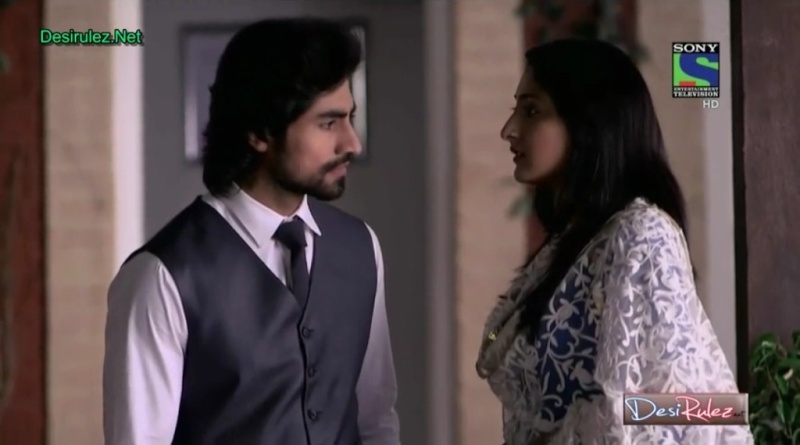 He walked back to let his mother know..he had fulfilled his promise..he had fixed it!It would all happened as she wished!They would stay back!Alvira was extremely relieved and thanked her dutiful son..saying what could anyone ask for if they had a son like Saahir!So confusing is this mother-son equation!Still can't put my finger on it!Off marched Alvira to rub her victory in the face of her nemesis..actually one of her Nemesis list!Kurti Aapa was quite joyfully cooking up a celebration meal when Alvira arrived to enquire what she was upto?With the most smug smile one can imagine..Alvira turned to ask Aapa about her pain.Kurti Aapa expresses her relief at her pain having boarded the train to Lucknow!You gotta love these two!They make excellent chess pieces :))Well Alvira was going to slash that happy smile off of Kurti Aapa's face for sure with news of Arzoo and family staying on with them!Kurti Aapa seems to know her begum inside out and asks point blank which one of the tricks in her bag did she utilise this time!Well,Alvira just calmly informed her that one who had the King the BADSHAH by her side is the one who wins the game!!.Kurti Aapa is nothing if not intelligent and picks up on the the fact that Saahir was the method she had utilised for her selfish motives.Alvira fakes her surprise at Kurti Aapa's understanding....but... Kurti Aapa is not one to sit by and let Alvira's plans succeed.Alvira sends her a reminder about how the game of chess works....

"Ek ghar chalne waale pyaade,begum se uljaa nahin karte...
Warna mooh ke bal girte hain!"
"A pawn that moves just one step at a time can't compete with the fast moving Queen on a game board or they could get knocked out!"

True,a begum can hop across many steps..a pawn can only make a small move at a time..Kurti Aapa doesn't have an easy adversary in Alvira Chaudhary!So,Alvira challenges her to try stopping her to the best of her capability..but it won't matter,because whatever it is that Alvira is determined to do..that she will achieve!She reveals her intentions quite clearly,she will make Arzoo the daughter in law of this house!And she will get Saahir and Arzoo married!Kurti Aapa is not one to be intimidated!She lets Alvira has her victory this one instance..but advises her not to think that she has won the whole battle!

"Yeh Kurti Aapa badi hi Kurti CHEEZ hai!!Apne karam se!"

But Alvira staying calm knows that this move and this game is hers now!And no one will stop her from achieving her goal!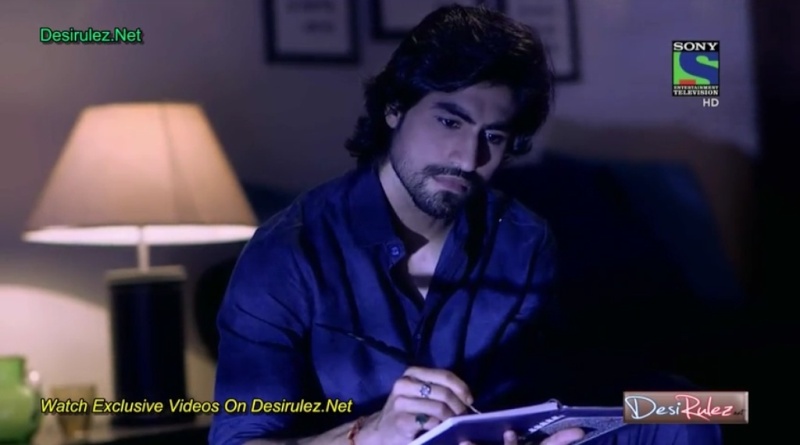 Saahir was as usual alone in his room,trying write something that revealed the inner voices in his head.But he was not to be left alone today.A knock was followed by a familiar upbeat voice of  Arzoo!He's annoyed but allows the interruption!As soon as she enters,her eyes fall on a familiar known object!"JHUMROO,!" She calls out excitedly!Saahir nearly chokes on his coffee! WHAAAT?!! He asks in shock!Arzoo oblivious to the fact that he thought she was calling out to him,continues to explain that it was a name given with a lot of love..perplexing Saahir even further!Jhumroo Khan she explains is the name she's given it..she directs his eyes to thephone lying on his table!Her phone!Saahir let's out a long breath of relief!!Hahahaha!It was a worthy moment to observe Saahir like that!She continues to thank him once again..calling him her HELPBAAZ!!She wanted to thank him for asking her to stay!She wanted to thank him for talking to her mom about it!Saahir cuts her off before she goes into her dream world!He clearly stated that she was not to stay under the wrong impression!All he did was for his mothers sake!He had neither the time nor was Arzoo important enough for him to spend time over!Saahir is a straight shooter and often comes across as rude..but the man's heart is in the right place!Only few are able to glimpse beyond the exterior..Arzoo may not be the one presently.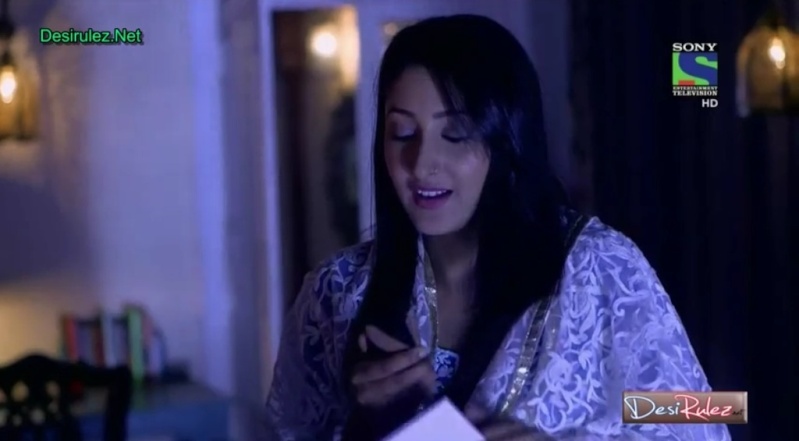 Its going to be a hard journey with many pieces of the game moving cleverly in odd directions..but a pattern will be visible and their positions will be locked down and the game will get intense..more and more tight..until check and mate heralds the finality of the game!

Good luck!
Pyaada ho yaan begum
Ghulam ho yaan badshah
Sab ko khatre hain utthaane
Khel hai kuch ulljaa Sa!

Meet you again in the safar soon!
Till then thank you for reading this loooong post!

Shegarf

Shegarf71

Moderator





Posts

: 5198


Join date

: 2013-02-04



WOW!!!! such a  BEAUTIFUL, FANTABULOUS review.......i thoroughly loved the intricate detailing of those lovely scenes and relevance of the dialogues used with respect to the story progression.....

Not to forget, the cherry on cake, edits and ur poems.....Allah knows , dil jeet liya aapne meenu...

pollyanna

Channel Moderator





Posts

: 5890


Join date

: 2013-02-02


Location

: Bangalore,India



Meenu baisa
once again.. once again am gettin lost in your post.. i dunno how long was i reading. loved reading you.. how wonderfully you have described those scenes between Arzoo and sahir..
Thanks for the lovely post.. am commenting now but read at tea time enjoying evening rain..
eager to meet you again.. waise wat does jhumroo means?? ha.. loved Sahir's expressions. for a while he was free from those strict looks..

candy

Dazzling Diamond




Posts

: 9811


Join date

: 2014-01-17



Reserved!!

Dying to read it but haven't got a chance will squeeze in somewhere

Jhalak29

Bronzie





Posts

: 159


Join date

: 2013-02-05



pollyanna wrote:WOW!!!! such a  BEAUTIFUL, FANTABULOUS review.......i thoroughly loved the intricate detailing of those lovely scenes and relevance of the dialogues used with respect to the story progression.....

Not to forget, the cherry on cake, edits and ur poems.....Allah knows , dil jeet liya aapne meenu...
U r too kind Pallo..Allah knows more than half the readers may have snoozed off...and I had pillows ready
but I really meant every word I wrote..I totally loved this epi..and so much was offered in form of a story buffet..thanks for the love

Shegarf71

Moderator





Posts

: 5198


Join date

: 2013-02-04




Tanthya

Dazzling Diamond




Posts

: 16602


Join date

: 2013-02-04



candy wrote:Meenu baisa

once again.. once again am gettin lost in your post.. i dunno how long was i reading. loved reading you.. how wonderfully you have described those scenes between Arzoo and sahir..

Thanks for the lovely post.. am commenting now but read at tea time enjoying evening rain..

eager to meet you again.. waise wat does jhumroo means?? ha.. loved Sahir's expressions. for a while he was free from those strict looks..  
Candy baisa
jhumroo is like bells in a anklet..don't know y arzoo calls her phone that

thank u for going through this long review..love u for reading through..yes that moment with Saahir was funny
will meet you again..here at HS

Shegarf71

Moderator





Posts

: 5198


Join date

: 2013-02-04



oh ho .. Tats y sahir choked
i thought something kiddish tat would mean..
meenu baisa..
more than being long your review was lovable one to read.. i enjoyed.. you thought some might have dozed off.. Tats funny.. but i read twice.. Waise.. it oly gets interesting reading.. not feeling sleepy.
yeah.. lets meet here.. finally got to meet u ..

candy

Dazzling Diamond




Posts

: 9811


Join date

: 2014-01-17



---
Permissions in this forum:
You
cannot
reply to topics in this forum